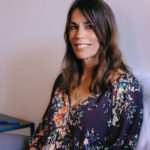 I am a licensed Marriage & Family Therapist (.0001261 CO) with a PhD in East/West Psychology and I love working with adults, adolescents, and couples on their issues.
My experience and education prepared me to guide people toward more meaningful intimacy and love with themselves and other.  Like many of us, I grew up with overachieving and mis-attuned parents in a non-religious household. My journey consisted of performing and achieving to get love. Since my late twenties I have been dissolving the conditioning through psychological modalities and spiritual technologies to allow for more openness, boundaries, and authenticity. Simply put I was learning how to be "me". 
With almost fifteen years of experience as a private practice clinician, I specialize in relational issues and psychological disorders, including depression, anxiety, and attachment. By integrating Eastern philosophy with modern Western psychology, I address how you can have sustainable peace and aliveness.
I received my Masters in Counseling Psychology from University of San Francisco, where I obtained in-depth training in Cognitive-Behavioral Therapy. I continued my education at the California Institute of Integral Studies and received a doctorate in East/West Psychology. My education and experience allows me to layer Eastern wisdom and philosophy with Western psychology. This unique combination creates a strong container for the psychotherapeutic process to unfold, leading to long-lasting behavior change, while promoting profound inner awareness and growth.
Outside of being a therapist I passionately enjoy hiking, yoga, psychology internet start-ups, deepening myself, watching documentaries, and investing crypto-currencies.
Education 
University of Iowa Business, BBA
USF Counseling Psychology, MA
CIIS East-West Psychology, PhD
License
MFT #0001261 Colorado License
Experience: Trainings/Workshops, Supervision, & Teaching
2005:  Counseling Psychology USF – primarily CBT
2010-2016:  Part 1 Enneagram Institute, self-study since 2010, weekly enneagram group
2005 to present:  self-inquiry retreats, self-inquiry group Pendergast, prof CIIS
2009-2016:  Supervision Private Practice 3 Interns for MFT licensure
2009:  Student Teaching with Carol Whitfield, many weekly satsangs
2010: East/West Psychology PhD – CIIS (California Institute Integral Studies)
2011 & 2016: Supervision Group – Liberation Institute, Current Boulder Group
2012: Hakomi Professional Training 8 months
2017: Attend Group/Individual Supervision Modern Psychoanalytic & Process Group
2017: Level 1 PACT Couples Training and various meet-up groups
2018:  Co-teaching Naropa in Contemplative Dept., Individual Supervision 
"Set your life on fire. Seek those who fan your flame." -Rumi
---